Betty Till, executive and retirement coach
Betty Till has over 25 years of experience in leadership positions in business and healthcare. As a former vice president of corporate communications and a member of the executive team at a variety of companies, Betty coaches senior managers in executive presence, interpersonal communications, unlocking leadership potential, and building resilience in meeting the day-to-day challenges in their leadership roles.
Betty currently provides executive coaching for physicians and healthcare executives who are in leadership roles, transitioning into new companies or roles, and those who want to increase their probability for success at any stage of their careers. Betty also provides retirement coaching, helping executives with succession planning, communicating with their employer, and confidently planning a happy and fulfilling next chapter of life. She is particularly helpful in looking at someone's skills and talents and translating those into new roles and opportunities.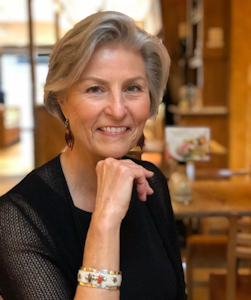 Throughout her career Betty has coached and counseled leaders on effectively communicating, increasing influence, creating alliances, making choices, and building positive relationships. She works with clients to address what's working, what's not, and how to readdress their behavior. She has a unique ability to build rapport with her clients. She works collaboratively with her clients to help them design the impact and executive presence they want and to achieve specific outcomes in work and in life.
Many of Betty's clients work with her throughout their careers, during different phases of opportunity, change and transition. Please read their testimonials here.
Insightful, honest, and focused on your goals
Mike Cherry, Executive Coach
As an organizational and leadership coach, Mike is dedicated to assisting organizations and individuals in achieving strategic, business objectives through leadership development. Mike assists individuals to define and clarify goals and establish and implement action plans to achieve those goals. He believes that better leaders create better teams, which create better communities.
Mike is an effective promoter of learning and change with over 20 years of experience assisting business and healthcare leaders with employee and organizational assessment, strategic planning, improved communication and leadership presence, stakeholder influence and employee engagement.
In addition to Mike's experience as a coach, he is currently an Associate Professor of Organizational Leadership for the College of Business at Lewis University. Lewis University's Organizational Leadership program focuses on the human side of leadership in the workplace, teaching how people function and how leaders can help them reach their full potential. Mike teaches leadership theory, organizational design, team development and applied research courses.